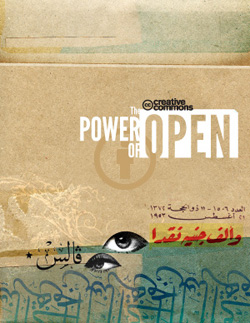 1. SHARING: GOOD.
A new book documents
"The Power of Open"
-- success stories from people and groups making their work freely available through Creative Commons licenses. Predictably, the book's available as
a free download
. (Thanks,
David Kindler
.)
2. DODGERS STRIKE OUT.
The Los Angeles baseball team has
filed for bankruptcy
, blaming MLB and Fox.
3. BEYOND THE FLUX CAPACITOR.
Renowned science fiction authors to deliver online
Webinar on time travel
. See also
Chicago's Wormhole coffeehouse
: