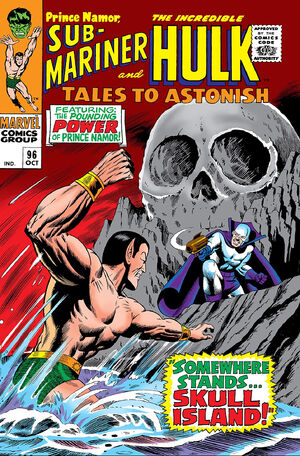 Tales to Astonish No. 96, 1967.
I was 12, and I had
Merry Marvel Marching Society
fever, fueled by a fateful proposal from fellow fan and future comics and TV writer, and -- about three years later -- briefly my editor at
Marvelmania Monthly Magazine
,
Mark Evanier
. This (yes, fawning) letter to
Stan Lee
was the first of many I'd eventually have published in Marvel
and DC
Comics.
It was a thrill. It made me a celebrity in our little St. Clair Shores, Mich., gang.
Even as my media career unfolded, in print and on air, nothing matched the surprise and satisfaction of seeing my name and my work in the comics, alongside the exploits of the heroes (or, in the case of the stars of "Tales to Astonish," the anti-heroes) of my childhood.
I bought a bunch of copies.
Share your memories below. What gave you a similar thrill as a kid?