Happy to see my work for First Comics in the '80s resurrected on the Web. Thanks, Tom Mason and FLD. And, of course, Mike Gold for the original assignment.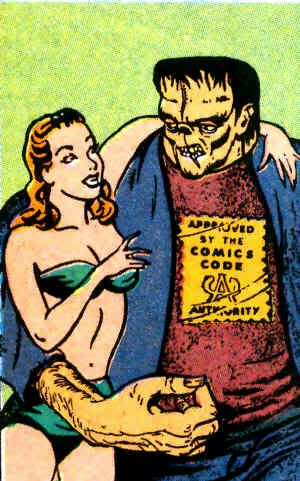 Part 1: Scapegoat in Four Colors.
Part 2: Cracking the Code.
Part 3. The Comics Code Authority.
Part 4. Overhauling the Code.
(First posted to this blog
August 25, 2011.
Updated with direct links, May 2016.)